How To Create An Adwords Account And Your First Campaign
Google Adwords is an advertising tool by Google for businesses or individuals who would like to promote their products or services across the Google network by bidding on relevant keywords or by placing ads on other websites offering related services. In this article, we will guide you on how to set up a Google Adwords account, and in upcoming articles, we will also teach you how to setup Display campaigns, choose relevant targeting options and bid efficiently to generate ROI for your business. In order to signup for Google Adwords Account and to Create your First Search Campaign please follow the instructions below.
Step 1: Please visit https://adwords.google.com/
click on "Start Now" Blue button as shown in picture below.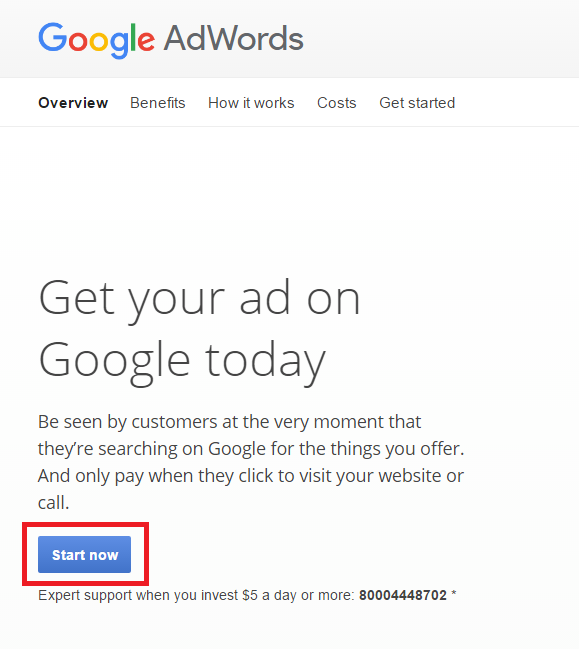 Step 2: Once you will click on the "Start Now" button, Google will ask you to enter the email address and your website address. Enter the required details and then click on the Continue button. Below is the screenshot for your reference.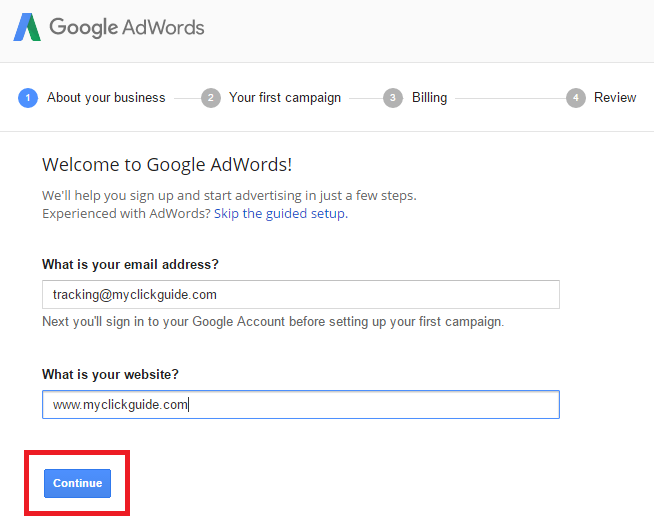 Step 3: On the next screen it will ask you to sign-in to your Google account or create a new one. If your email address is already linked with any of the Google services like Google Analytics or Google Tag Manager you only need to sign-in using the details otherwise Click on Create account. As we are already using Google Analytics and Google Tag Manager, therefore, we will only sign-in and continue to the next step.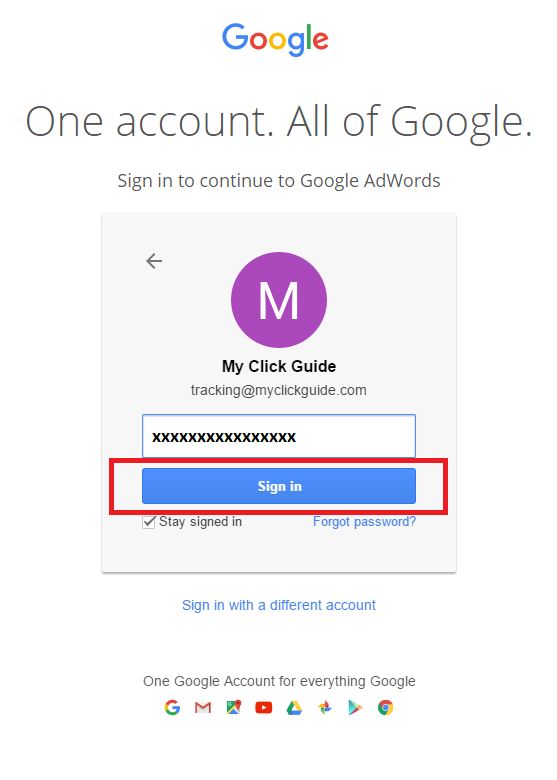 Step 4: On the next screen Google will ask you to Create your First Campaign. Please enter appropriate details as per your business and budget and Click on the "Save And Continue" button as shown in the below picture.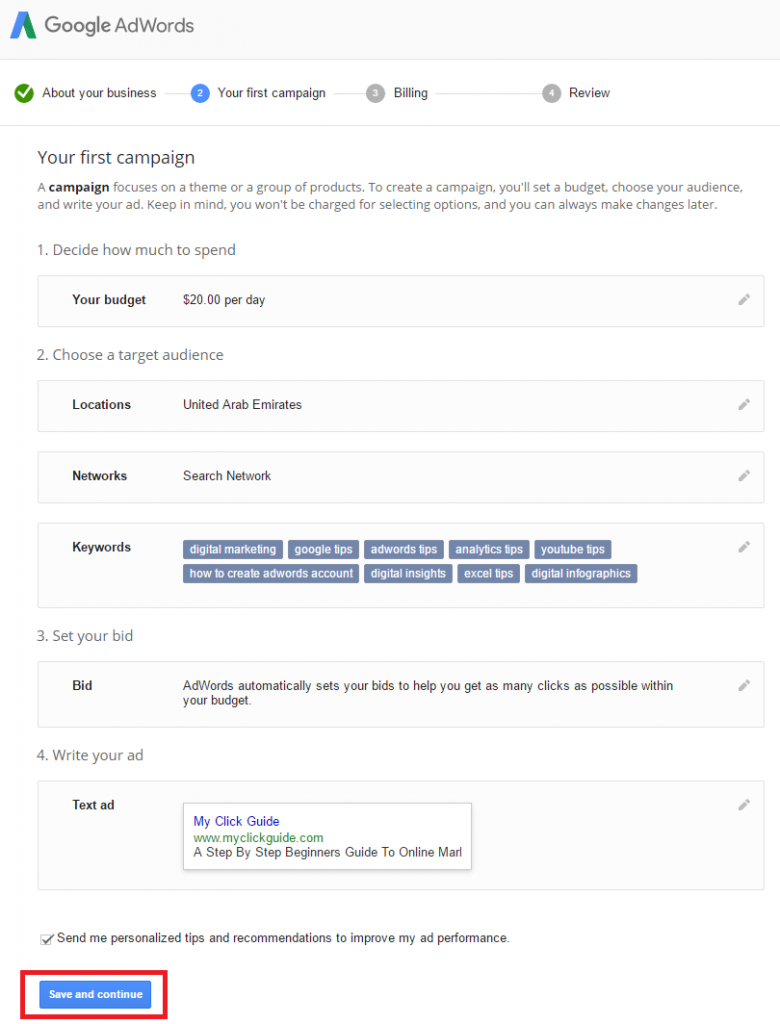 Step 5: On the next screen Google will ask you to set up your Billing Profile. Please enter the required info as appropriate and click on the "Save And Continue" button as shown below.
Step 6: In this last step, Google will ask you to review all the details you have entered previously and agree to their advertising policies. Finally, click on the "Make A Payment And Finish" button at the bottom.
Congratulation! You have just created your Google Adwords account. Now you should be able to see the below message. You should Click on Go to your account button now.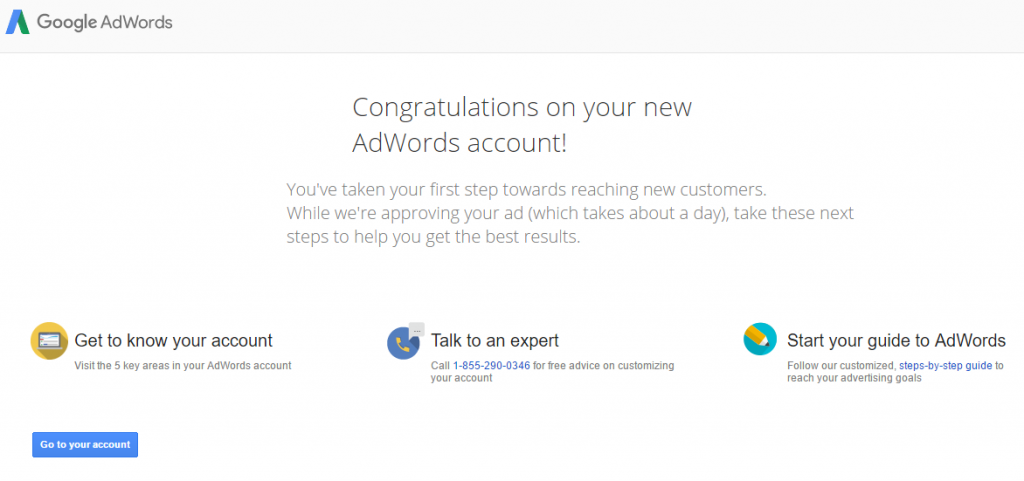 Feel free to comment if you have any question related to this article.
Every brand has stories to tell - stories that will not only engage, inform, surprise, delight, and impact their audience, but that will also deliver on measurable business goals. My job is to turn these brand stories into profitability by measuring action insights & user behaviors.