How To Create A Remarketing Tag For Search Campaign
What is Remarketing?
In the digital world remarketing is essentially used to reach your existing audience to increase your conversion rate. For example, if you have a new offer for your smartphone product category and you would like to send this offer to people who visited your smartphone category page in the past, then you will use this feature to reach your audience. In paid media let's say you are running a Google Display campaign for brand awareness of your upcoming product launch. Once the product is available you would like to inform your audience that the product is available now who visited your website or who showed interest in your product by viewing or clicking on your Google Display banners. In this scenario as well we will create a remarketing audience tag and implement it on the website so on the product launch day we can reach that pool of audience through different channels like Google Search, Gmail, YouTube, etc.
Let's create our first remarketing tag in this article then I will write another blog to explain how to implement it on a website.
Step 1: Login to your Google Adwords account
Step 2: Click on the Campaigns from the top menu
Step 3: Once you are on Campaigns page Click on Shared Library on the bottom left side of the page as shown below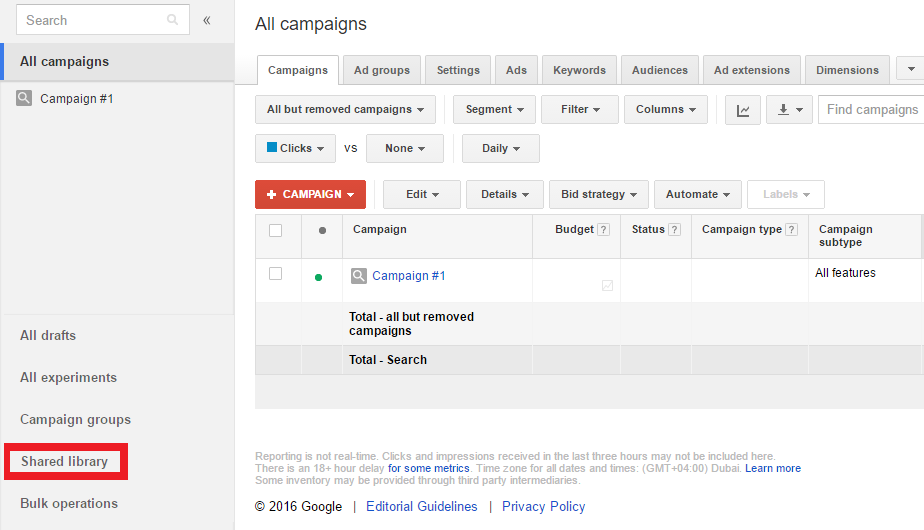 Step 4: Select Audiences from the options below Shared Library and Click on Setup Remarketing as shown below in two screenshots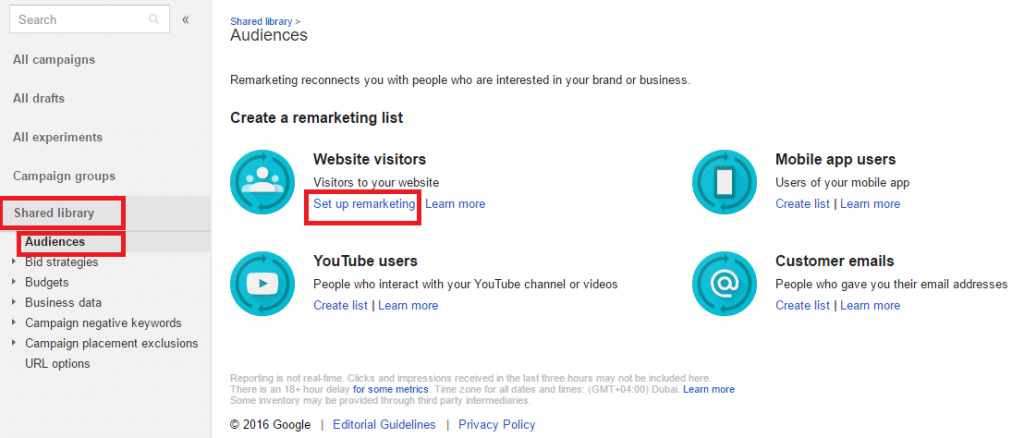 Step 5: Once you click on Setup Remarketing a new window will open where you can choose to email this tag to somebody who may be responsible for website implementation or copy that tag by clicking on View Adwords Tag For Websites in case you are implementing tag on the website. You can verify from the screenshot below
Step 6: In my scenario am clicking on View Adwords Tag For Websites. Once clicked you will be able to see the code. Copy the code and Click on Continue as shown below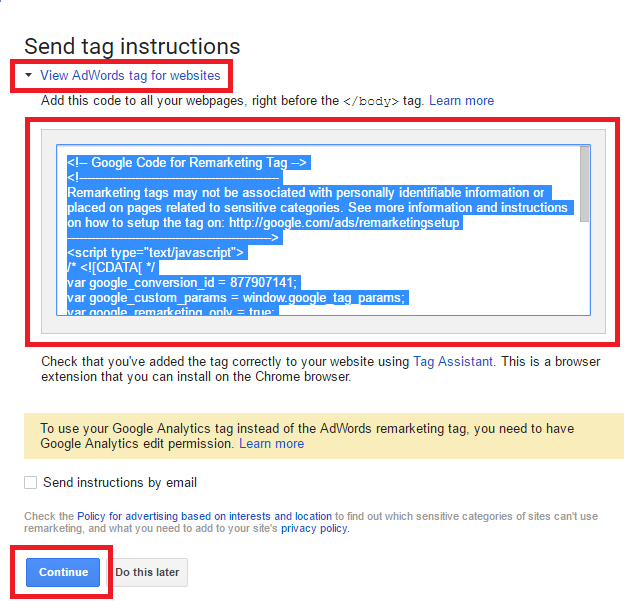 Step 7: Now everything is ready. Click on Return To Audiences as shown below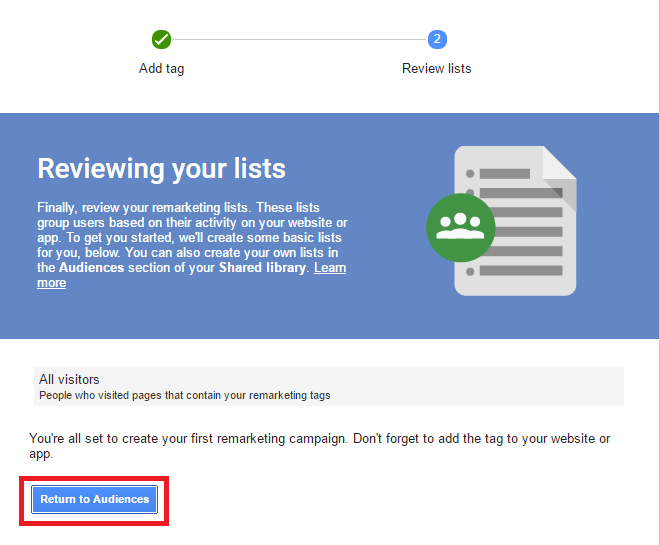 Congratulations!! You have created your first Adwords Remarketing Tag.
Every brand has stories to tell - stories that will not only engage, inform, surprise, delight, and impact their audience, but that will also deliver on measurable business goals. My job is to turn these brand stories into profitability by measuring action insights & user behaviors.